Brandskydd | Experience Dafo at Conexpo, Las Vegas

2017-02-27 – 14:42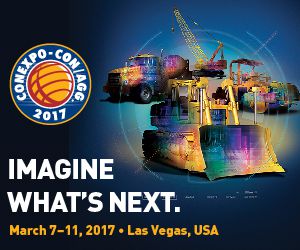 Conexpo CON/AGG is the international gathering place where every major construction industry is represented. Amongst 2,500+ exhibitors, over 2,500,000 square feet and more than 150 education sessions.
Come visit us at the Conexpo show to learn more about the efficient, reliable and durable fire suppression system for vehicles, The Dafo Forrex Fire Suppression system.
"Imagine what's next" at Las Vegas Convention Center, March 7-11, 2017.
Welcome to the market leader in vehicle fire suppression, booth S63642.
Forrex Fire Suppression System
The system is sprung from 40 years of experience in vehicle fire protection. It ensures maximum protection while being much more economical than previously available solutions like water sprinkler, dry chemical or CO2-systems.